Welcome to
the website for




Tiger Wests


Little Athletics

Tiger Wests runs a weekly athletics competition on Friday evenings from September through to March at the Athletics Oval in Wyatt Park Auburn.
Registrations are now open for the 2023/24 Season! Tiger Wests Little Athletics Centre
From our centrally located home ground in Auburn, we draw families from surrounding suburbs including:
Lidcombe, Newington, Sydney Olympic Park, Wentworth Point, Silverwater, Ermington, Rydalmere, Granville, Auburn, Berala, Regents Park, Flemington, Homebush, Strathfield
Club Info
Come and Join the Tigers
Tiger Wests runs a fun, social and active program for girls and boys from our Tiger Cubs (4 and 5 year olds), right through to our 17 year olds. Children of all levels of abilities are welcome. Our focus is to encourage everyone to be their best!
Fun
We ensure that all children and their family experience fun and fitness with friends within a safe environment.
Family
Little Athletics enables the entire family to do something together. Our club relies heavily on parental involvement, as volunteer helpers or officials.
Friendships
We foster an environment for our athletes to create lasting friendships with other children and their families. Bring a friend and make plenty of new ones.
Fitness
Whether trying to improve in other sporting disciplines or focusing on competing in zone, regional and state level athletics competitions, we help young athletes reach their goals.
Get Ready for 2023/24!
On Your Marks: Register Now With LAANSW
Head to the Little Athletics NSW website to register. Our guide will ensure you've got all the right information you need to register. Registration Guide
Get Set: Visit Us At The Clubhouse
Come down to our clubhouse at 3 Percy Street Auburn to collect your uniform. We will be at the track 18th & 25th August evenings from 6:30PM.
GO! GO! GO! Friday Competition Nights
Be ready at the track at 6:30PM. Have a great evening running, throwing and jumping with your friends and family and finish off with a sausage sizzle. Our first competition starts on September 1st.
Try your best and remember to have fun!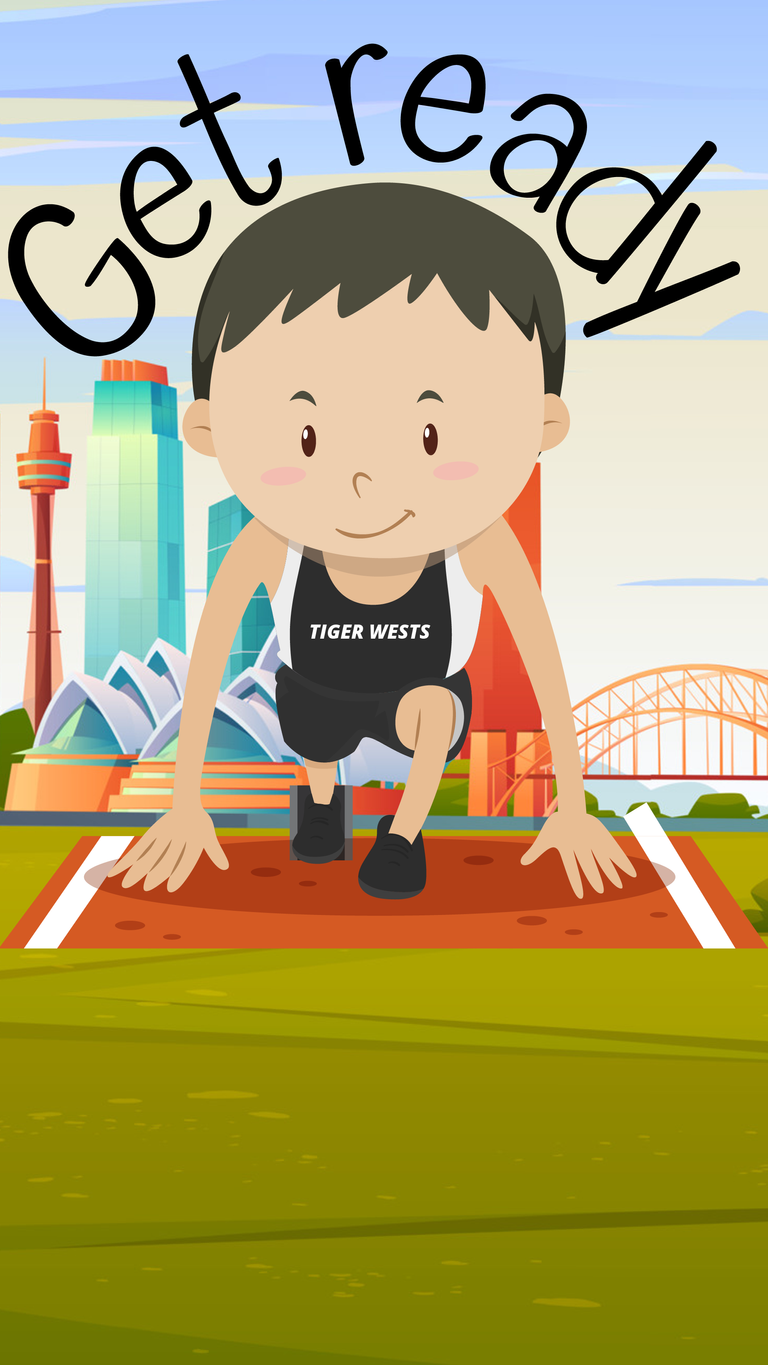 Our Weekly Athletics Competition
What's on Friday night?
Our Friday nights start at 6:30pm
These evenings are family oriented and all parents are encouraged to assist in the supervision of the various activities.
Modified Athletics Events
All athletes compete in running, jumping and throwing events which have been modified to suit the age of the athlete. Athletes will compete in 4-6 events each Friday night.
Focus on Personal Improvement
Children are encouraged to improve on their personal performances in a relaxed atmosphere, without pressure. We record all resuts and reward steady and consistent improvement regardless of ability.
Sausage Sizzle BBQ
Enjoy a sausage sizzle and sauce, with or without onions, and a cool drink with your mates after a fun night of activities. Younger athletes typically finish around 7:30pm and older athletes by 8:30pm.
Track Events
Sprint events include 50m, 70m for our younger athletes, 100m, 200m for all athletes and 400m for our older athletes. Distance events start from 300m for our youngest up to 3000m for our oldest. Hurdles starts from Under 8s onwards.
Field Events
Long jump for all ages, high jump from Under 9s onwards and triple jump from Under 11s onwards. Shotput and discus weights get progressively heavier as age groups get older and javelin starts from Under 11s onwards.
Zone, Regional, State Championships
Athletes from Under 7s to Under 17s can represent Tigers at the Inner City Zone championships. The best athletes from Zone qualify for the Regional Championships and the best from there qualify to the State Championships.
Club Championships and Awards
At the end of the season the club championships are held over two competition nights to determine the best athletes in each age group. Awards are also given to athletes who show the most improvements over the course of the season.
Tiger Wests

Little Athletics
We encourage you all to get involved with your children and enjoy their achievements.
See you there on Friday night!